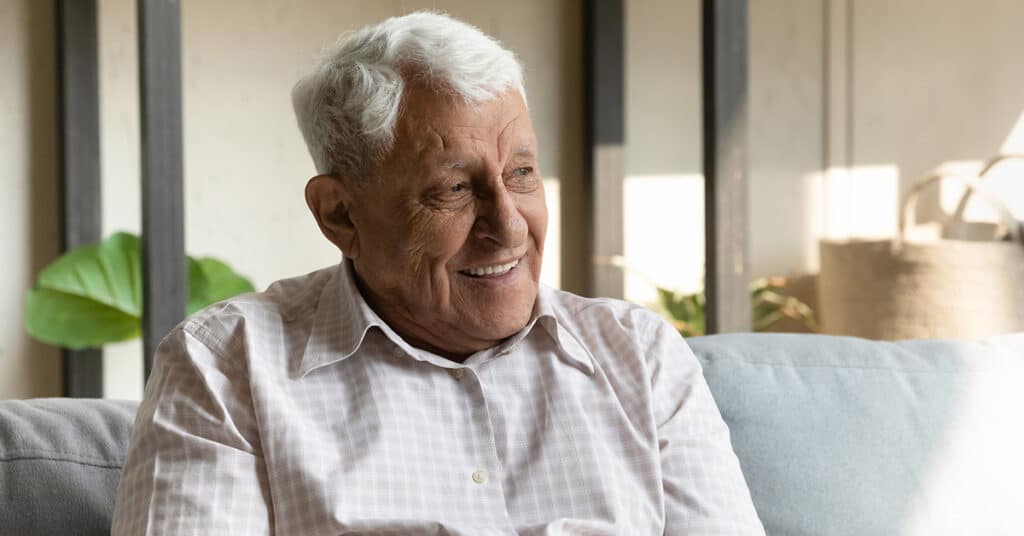 Have you ever wondered if the senior living lifestyle might be right for you?
If you find yourself tired of home maintenance and upkeep, or shopping and preparing healthy meals, it just might be.
Or if you're beginning to need a helping hand with a few daily tasks such as bathing safely, getting dressed or grooming, senior living may be the perfect answer.
If living at home has become more challenging or you're ready to explore what a life full of friends, activities and support for your wellness goals would look like, you might want to take a look at how you can create your senior living lifestyle.
Senior living lifestyle features to discover
1. Personal residence
You won't be giving up your home – only changing your address. You'll discover a selection of accessible floorplans, all waiting to be personalized to make your own.
2. Assistance when needed
If you need a little help with daily tasks, you'll find it available from a compassionate staff which means you won't need to rely on your family and friends.
3. Amenities and activities
Whatever your interests, your senior living lifestyle might include book clubs, games, art studios, movies, lectures or a walk with a friend.
4. Fitness opportunities
You know the value of staying in shape and it couldn't be easier than walking out your front door to attend classes to help keep both your body and mind fit.
5. Healthy dining options
Many older adults find it difficult to shop and prepare healthy meals – and are tired of the routine. In senior living, all you have to do is choose from the menu selections and enjoy.
6. Scheduled transportation
If you're no longer driving, you may be concerned about missing out on activities or seeing others. Your senior living lifestyle will include transportation so you can just enjoy the ride.
7. Enhanced safety and security features
Many older adults become more concerned with their safety when living at home. A senior living community not only offers safety features but the reassurance that someone is always there if needed.
How a community can inspire your senior living lifestyle
Your desired lifestyle is about more than functionality and convenience. You'll also want to consider the intangibles that promote a life well lived. 
1. Support for remaining independent
Losing independence is a fear many older adults share. Today's senior living actually supports you to be independent and is there to provide help when you need it but also respect your choices and decisions.
2. Being surrounded by those who see aging as opportunity
Your senior living lifestyle doesn't support the belief that aging is a time of slowing down. You'll love the attitude and support of a senior living community as they understand that this is actually a time of freedom, exploration and finding true joy.
3. The chance to meet new people and make friends
Having relationships is what enriches life. While it may have become more difficult when living at home to meet others and spend time with friends, camaraderie is designed into a senior living community. You'll soon discover how much you have in common with the others.
4. Participate in engaging social events
Remaining active and avoiding social isolation is essential to living well and a goal of a healthy senior living lifestyle. If it has become difficult to attend social events, you'll be delighted to know it's all waiting right outside of your door in a senior living community.
5. Encouragement to remain useful
Growing older doesn't mean you no longer have a purpose in life. You do, even if how you decide to express it is now different. Senior living can support you in being useful – or help you discover ways to make it happen.
6. Support for mobility
Being mobile is a foundation to aging well and you'll want to make sure you take all steps available to remain active and moving. Senior living communities are naturally adept at helping you be proactive in maintaining your strength and balance.
Download our free "Staying Home vs. Senior Living" guide to help you make an informed decision.