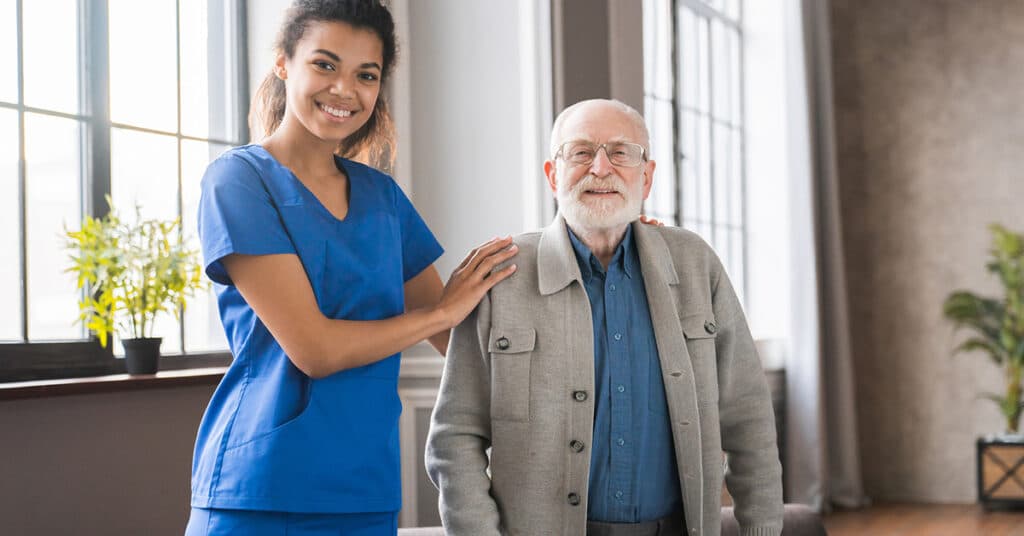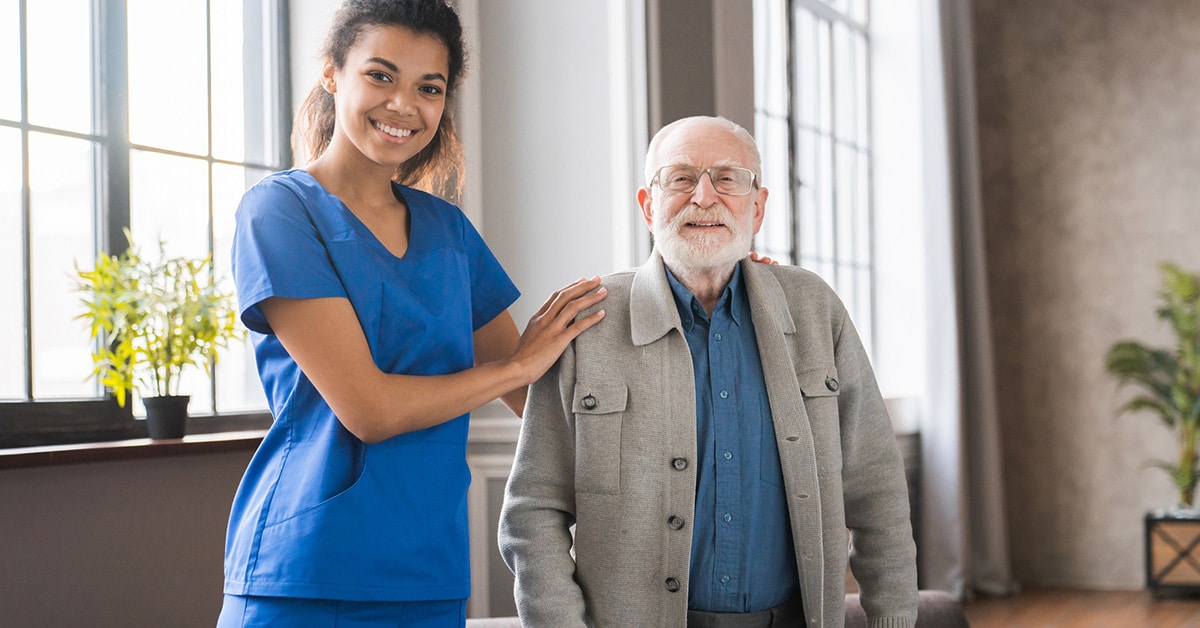 Fear of falling, worrying about becoming ill, or what to do if help is needed while living alone can make a person feel a little less confident when growing older. Losing a sense of security can also occur when home no longer represents a safe haven but appears more as a potential cause of injury.
Many of the older adults who visit our community are searching for safety and security. If you haven't yet had the chance, we encourage you to read more about YUSM at Tenfold – a lifestyle defined by feeling Youthful, staying Useful, being Spontaneous, and remaining Mobile.
If you're looking for greater safety and security, you may want to consider how the benefits of a senior living community compare to those living at home.
Senior living safety concerns
The following are a few reasons that seniors who live at home may be at risk:
Their home wasn't designed for aging safely
Climbing stairs, kitchen cabinets whose reach requires a step-stool, or small bathrooms that can't accommodate a walker or wheelchair are a few examples of how design impacts the ability to age well.
The home may further contribute to the increased risk of falling
Older adults are at an increased risk but losing their balance while stepping into a bathtub or shower or navigating around furniture in smaller rooms can further increase the chance of a fall.
Inadequate lighting
Homes often do not have enough lighting which results in dim rooms or shadows. Combined with an older adult's often decreased vision, this can create a safety hazard.
Needing help when no one is there
Many seniors who live alone are increasingly concerned that if they should fall or become ill, there would be no one there to assist them.
Not taking medication properly
If your loved ones have multiple prescriptions, it can become a challenge to take the right dose at the right time of day. If they're unable to manage their medications, there is an increased risk to their health.
No longer able to drive safely
Due to decreased vision and reflexes, driving may become less safe for older adults. But not having access to transportation can cause them to miss medical appointments, participate in activities or interact with others, all negatively impacting their health.
Becoming isolated and lonely
Living alone can lead to loneliness and isolation, which can have detrimental effects on health. If there are mobility challenges or a lack of transportation, isolation can increase.
Senior living safety: how a senior living community can help
If safety and security have become areas of concern for your family member, discover what senior living has to offer. Along with the many lifestyle benefits, these communities are created to support your loved one to live – and age – well.
Consider these senior living features that help residents gain back their feelings of safety and security:
The homes and community are designed to be age-friendly
Our communities are designed with accessibility in mind. Well-lit, wide hallways and doorways, railings, and non-slip floor materials are only a few examples you'll find.
We have two elevators for easy access and a grand staircase if you prefer the exercise. We are fully licensed with emergency response systems in every apartment and our team is available on-site 24-hours a day.
Preventative measure
You'll discover grab bars in the bathroom, no-threshold showers to allow for easy walk-in, cabinets and shelves at a reachable height and assistance if help is ever needed.
We also offer fitness classes designed to improve your balance and reduce falls. We partner with ONR to provide on-site physical therapy and occupational therapy, as needed.
Compassionate caregivers
When parents live alone or with spouses who are also facing health challenges, the primary caregivers may suffer from exhaustion or neglect their own health care. Managing care can also become time-consuming for the family and cost prohibitive due to the number of needed visits.
We hire and train our own Tenfold team of professional caregivers. We are a licensed RCFE and have care staff on-site 24-hours a day and can respond when needed. We take the weight off so family members can return to their roles without also shouldering the stress of trying to be caregivers.
Medication management
Many older adults take multiple medications and they find it difficult to manage the right doses taken at the right times. Families can also find this challenging when trying to help their parents.
In our communities, medication management is available using a professional tracking system. Family members are reassured that letting the staff handle this responsibility can provide greater consistency and reliability.
Companionship
Becoming lonely or socially isolated is a greater risk for older adults. Lack of transportation or few friends and family in the area can negatively impact their health.
Our community makes it easy to meet new people and make friends. Our Events and Adventures team constantly surprises and delights our residents. Their can-do spirit means they don't think about boundaries – which often leads to truly unexpected results and new friendships.
Transportation provided
If your loved ones are driving less or not at all, they may be staying at home more or reluctantly relying on others for transportation.
Another advantage of senior living ensures your loved one won't need to miss out on any off-site activities. We have both a community bus and a hybrid sedan and will arrange trips for shopping, social events and medical appointments. Please contact us at (916) 458-0303 if we can answer any of your questions, provide further information or if you would like to schedule a personalized tour.