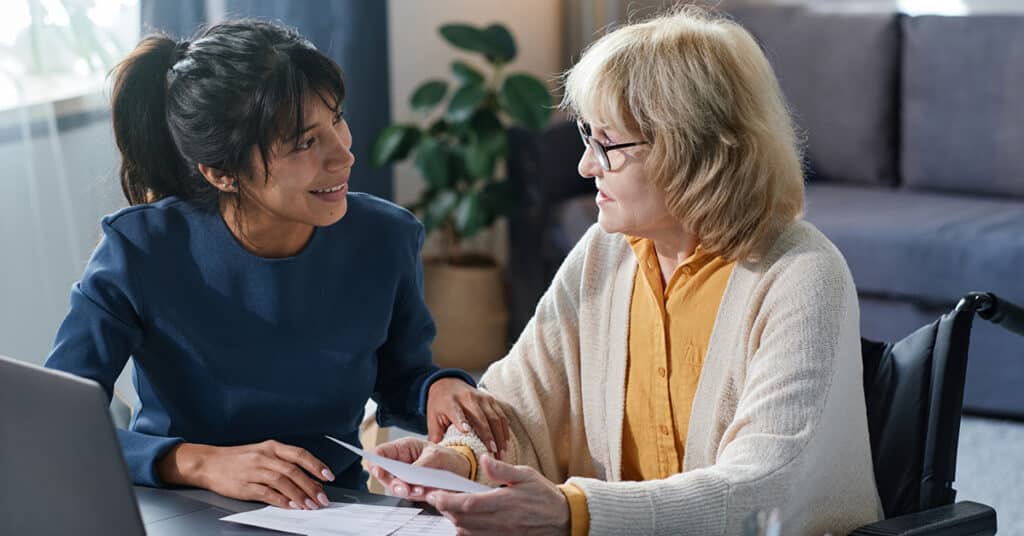 The decision has been made that additional help is needed so that you or a loved one will still be able to remain independent and live a meaningful life. For most families, the two main options are remaining at home and bringing in services, or moving into a senior living community.
Choosing between the two might not always be easy. Depending on the individual's circumstances one may provide the better fit. But when making the decision, considering the costs of senior living often plays a role.
Comparing the costs of senior living
It's difficult to provide accurate estimates for both options because the fees and rates can vary widely depending on the level of care and even the geographic location. It's best to speak directly to a particular community or agency for an accurate cost quote. But it can be helpful to understand what might be included in a senior living budget for your comparison.
Features of a high-quality senior life
What is needed to ensure you are able to age and live well? While the specifics can be different for each individual, there are common elements that contribute to a high quality of life. Consider the following:
Accessible and age-friendly home
Help with daily tasks when needed
Healthy dining options
Opportunities to make friends and socially interact
Remain physically and cognitively fit
Stimulating and fun activities
Transportation options
Safe and secure living environment
Maintenance-free lifestyle
Comparing the costs of senior living: remaining at home with agency services
Tips for comparing the costs of senior living if you decide to remain at home include the following:
1. If you are a homeowner and no longer have a mortgage, remember to still include the costs of insurance, property taxes, utilities, repairs and upkeep.
2. If your home is not accessible or is in need of repair, factor in the costs of renovations in order to make it safe and age-friendly. This might range from adding grab bars in the bathroom to installing a walk-in shower or a ramp to avoid steps.
3. When budgeting for agency services in the costs of senior living, you'll need to determine the number of hours and type of help that will be required. Healthcare is more expensive than personal assistance. Consider if shopping, food preparation, housekeeping, laundry or accompaniment to medical appointments is needed.
4. You may also be utilizing other community services so you'll want to consider the costs for adult day programs or senior centers. Ensure your budget also includes social and entertainment events, gym memberships, activities and transportation options.
5. If there are family members or friends who can pitch in and provide some of the needed services or companionship, calculate the number of hours daily or weekly that can be subtracted from those provided by the agency.
Comparing the costs of senior living: moving into a senior living community
Tips for comparing the costs of senior living if you decide to move into a community include the following:
One of the best advantages of living in a senior living community goes beyond the services offered and that is the way communities are designed to help residents age and live well.
The risk of loneliness or social isolation is also greatly reduced. Communities support their residents to live an independent life but one of high quality as well.
Moving into senior living is convenient and you'll discover almost everything you need on-site – with most included in the costs of senior living. When touring communities of interest and discussing the rates, you'll want to clarify everything that is included or if there are a la carte charges.
Typically, the following are included in the costs of a senior living community:
Accessible residence
Assistance with daily tasks
Healthy dining options
Activities and amenities
Social events and entertainment
Fitness centers or exercise classes
Scheduled transportation
Housekeeping and laundry
Security systems and safety features
Maintenance-free living
Cable television and internet
Utilities
Download our free "Staying Home vs. Senior Living" guide to help you make an informed decision.