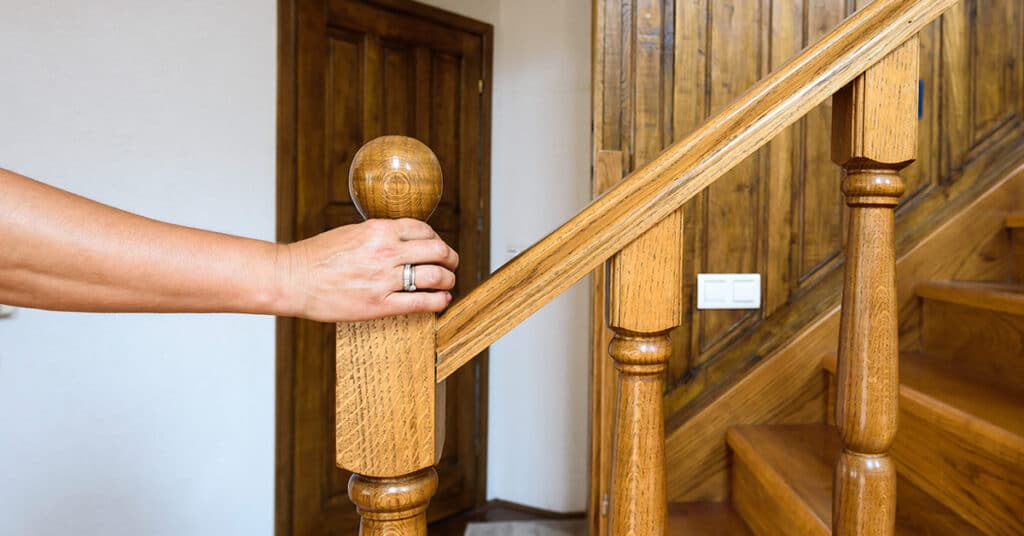 Do you or your parents want to remain at home while growing older — or what is typically referred to as aging in place? Even if grappling with the maintenance, cooking or daily tasks, most people still express a desire to stay home.
What we're frequently expressing, however, is the desire to hang on to our independence. We often associate home with self-reliance because this is where we've made our own decisions and lived the lifestyle that we chose.
It's important to recognize that successfully aging in place can occur wherever we live — if we have the right support. In fact, without the reinforcement of accessibility, services and amenities, many older adults have found themselves aging at home alone and struggling.
How to determine if your home is safe for aging in place
You'll want to consider two essential features when making your decision:
1. Is the physical structure able to support your needs?
2. Does your lifestyle champion your ability to age well?
Aging in place: a house checklist
Take a tour of the house to assess whether it's in disrepair or if renovations would be required to create an age-friendly home. Consider the following:
Are there steps to navigate when entering or leaving the house?
Are stairs required to reach the bedroom, laundry room or other areas of the house?
Are the hallways and doors narrow or able to accommodate a wheelchair or walker?
Does the kitchen layout require a step stool to reach upper cabinets?
Are the appliances easily accessible and equipped with safety features?
Does the bathroom include non-slip flooring, a walk-in shower and grab bars?
Are there uneven floors or tripping hazards between room transitions?
Is the lighting adequate to eliminate shadows and minimize falling risks?
Aging in place: a lifestyle checklist
Living a high quality of life requires much more than zero-step entrances and accessible bathrooms. Consider the following to determine if other supports are in place:
Is there access for help with daily tasks or errands?
Are there transportation options if you are no longer driving?
Is it still possible to participate in enjoyable activities?
Are there opportunities to get together with friends?
Is social isolation or loneliness becoming a concern?
Is it still possible to plan, shop for and prepare healthy meals?
Are feelings of independence and self-reliance beginning to decrease?
Are safety and security concerns growing?
Successfully aging in place: how senior living can help
Senior living communities are designed to help you age in place — the right way. Not only will you enjoy a private residence easily personalized to truly become your home, but you'll discover all the services and amenities needed to support an independent life.
And there's much more.
Having access to assistance means it's no longer necessary to rely on children or other family members for help. Time together can now be spent enjoying each other's company.
Beautiful outdoor spaces and community areas offer delightful places to define first-class aging in place, including gathering with friends, taking a walk or spending time with a good book and a great glass of wine.
Healthy lifestyle and wellness goals are supported by on-site fitness centers or classes that are specifically tailored to meet the needs of older adults. Monthly activities are not only fun but keep everyone engaged. The many social opportunities and chances to meet and make new friends add enrichment.
Scheduled transportation and added safety and security features reassure residents they won't miss out on activities — or worry about what would happen if they fell or became ill and were alone. It's comforting to know that someone is always there if help is ever needed.
Download our free "Staying Home vs. Senior Living" guide to help you make an informed decision.