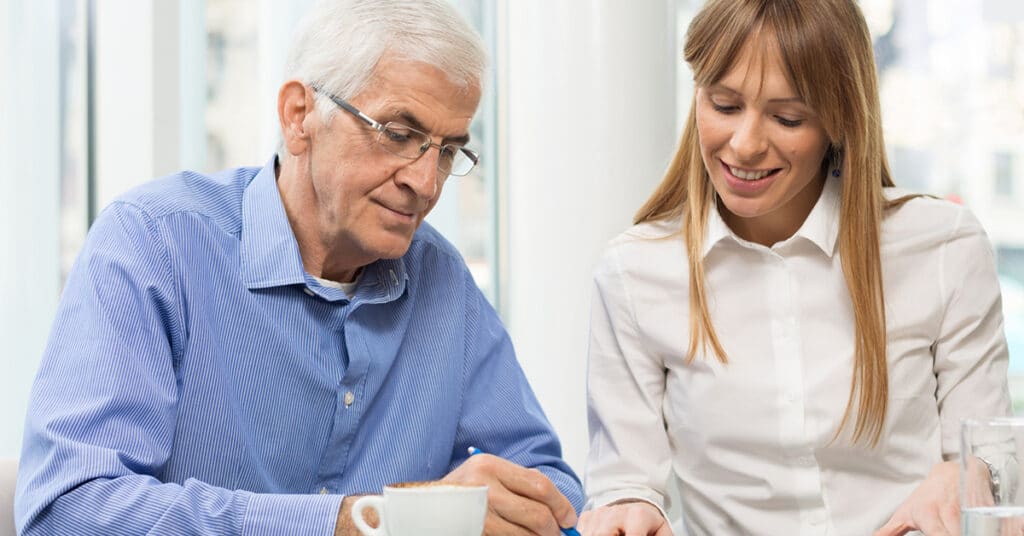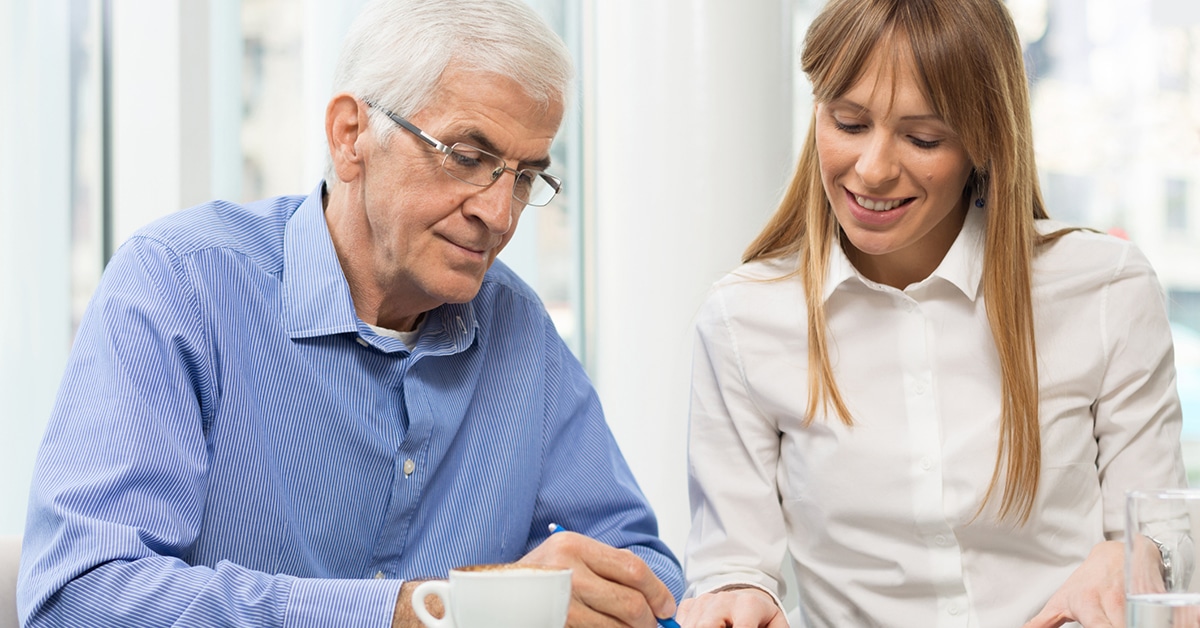 Senior living communities are designed to encourage and support a high quality of life. With their many benefits – which range from engaging activities – to nutritious dining – to the opportunities for making new friends, it's often a surprise to many families when they compare these advantages to what it would cost to remain at home.
There are many funding sources to pay for senior living, but many families often overlook the option of tapping their parents' insurance policies when determining a budget.
Using life insurance for senior living
There are basically two major types of life insurance:
A whole life policy lasts the entire lifetime of the owner, as long as premiums are paid. There are different types of whole life offered, with each paying a death benefit. These policies also build cash value over time, providing assets that may be available to help pay for senior living.
A term life policy does not accumulate cash value and only pays if death occurs during the specified term. There are typically no other benefits. These policies are more affordable and are often used to cover a family's expenses in the case of death during the employment years. The policy is renewed or terminated when the specified term expires.
4 options to use life insurance for senior living
1. Converting a life insurance policy into a long-term care benefit
This occurs when ownership of a policy is transferred to a benefits administrator who will make payments for senior living care directly. The amount depends on the value of the policy.
The benefit is usually worth more than the cash surrender value but less than the face value of the policy. Since payments are made directly to a care provider, there must be an immediate need for long term care to use this conversion.
2. Selling your life insurance policy to a third party for a settlement
Two options include:
Life Settlement: you may sell the policy for a one time cash payment and use these proceeds to contribute to senior living expenses. The payment is typically more than the value that would be received if the policy was surrendered but less than the actual death benefit.
The third party will then become the beneficiary of the policy, pay its premiums and receive the death benefit when the insured dies.
Viatical Settlement: this option also provides money from selling the policy but requires the owner to be terminally ill, typically having a life expectancy of two years or less. The buyer of the policy becomes the owner, pays the premiums and receives the death benefit.
3. Taking a loan against the insurance policy
If the benefit or value of your policy reaches a certain limit, you may be able to receive a loan against the policy to use toward senior living.
You will essentially be borrowing money from yourself but it's important to understand that the loan will accumulate interest. It will either be repaid prior to death or the amount will be withdrawn from any payout to your beneficiaries.
4. Funding a new policy that includes long-term care
The Internal Revenue Service allows you to exchange an insurance policy for another without paying taxes on any investment gains on the original contract if the same person is being insured.
You may be able to do a 1035 Exchange, which could allow you to take the accumulated cash value from your current life insurance policy to purchase another policy that includes long-term care benefits.
Using long-term care insurance for senior living
Some families are unaware that their parents purchased a long-term care insurance policy so it's always a good idea to have these discussions early on when considering how to fund senior living.
If they haven't purchased this type of plan, it is likely no longer an option. Most policies won't qualify applicants who already need senior care or who are over the age of 75.
Each policy can have different restrictions or qualifiers but in order to receive benefit payments, typically your parent must be living with dementia or be unable to perform at least two of six activities of daily living, such as:
Bathing
Incontinence
Dressing
Eating
Toileting
Transferring
Please contact us at (916) 458-0303 if we can answer any of your questions, provide further information or if you would like to schedule a personalized tour.