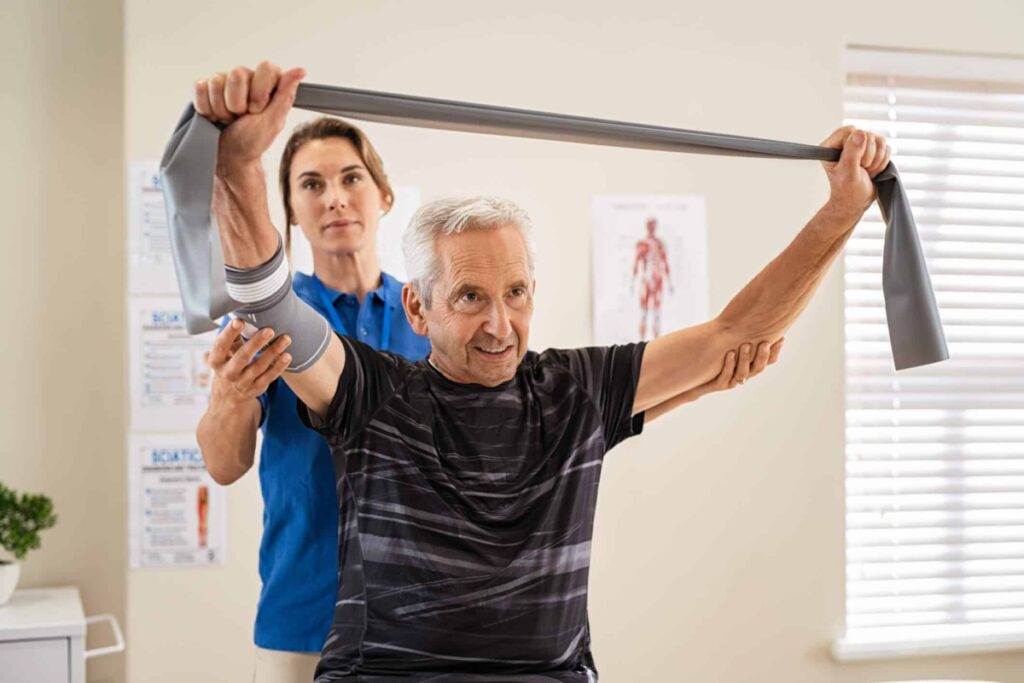 Are you considering whether memory care could be the right answer for a loved one navigating the dementia journey? You may appreciate the benefits of a skilled staff, engaging activities and specialized therapy programs – but will they feel comfortable if a community becomes home?
If you're wondering what life in a memory care community would be like, the following picture of a typical day in the life of a resident at Prairie City Landing's Harbor Memory Care may help you feel confident to reach the best decision.
A Day in the Life of Your Loved One in Memory Care – Making it Unique
Each memory care community can be different, but our residents and families appreciate the philosophy that sets us apart. We strongly believe that engagement is key for the health and happiness of our residents. Research has shown that remaining connected can slow the symptoms of dementia. It can also contribute to pleasure in daily life – and at Harbor Memory Care – we know there is much joy to be found.
Our daily memory care program expands the often-diminishing world of those living with dementia. We encourage interaction with the larger community, whether with off-site field trip adventures or dining with the other Prairie City Landing residents.
However, we also know the importance of tailoring our services and activities to the individual. Your loved one will discover a personalized experience created to meet and match expectations and preferences.
A Day in the Life of a Harbor Memory Care Resident
We invite you to take a moment and imagine how your loved one might enjoy a day at Harbor Memory Care.
1. Morning Memory Care Program
Greeting the new day: Any help your loved one may need to dress and start the day will be provided by our compassionate team, specially trained in supporting those living with dementia.
Breakfast: Residents gather together for their morning meal. At Harbor Memory Care, the choice is theirs – whether they're in the mood for a light or full breakfast – it's the perfect way to begin.
Mid-morning activities: Your loved one will enjoy catching up with the news of the day, nationally and what's happening locally. After thoughtful discussions, it's time to participate in a fitness class. We recognize the essential connection between body and mind.
2. Mid-Day Memory Care Program
Lunch time: Residents enjoy chef-prepared meals that not only provide nutrition but appeal to their appetites. A few days a week, we join the larger community for lunch to take advantage of a change in scenery and increased socialization opportunities.
Afternoon activities: Our afternoon memory care program at Harbor Memory Care is filled with fun and pursuits of interest. We often take a bus ride to a fun adventure. On other days, your loved one might join us as we watch a documentary.
Other activities can include baking – and enjoying the final results – or expressing our inner artists through a project. Memory care residents often join the other Prairie City Landing residents at our Social Hours, where they can meet new friends, listen to live music and even dance if the mood strikes.
3. Evening Memory Care Program
Enjoying dinner: Before dinner we may decide to squeeze in another fun activity, such as bowling, golf or the group's choice. We then eat together as a community and share memories and laughter of the day's happenings.
Relaxing into the evening: Evenings are the perfect time to unwind and begin preparing for the day's end. Helping our residents relax, we plan quieter activities such as playing a Trivia game or watching a movie together.
4. Nighttime Memory Care Program
A good night's rest: Our evening routine helps lessen anxiety and reassures our residents that it is soon time to rest from a full day. Our staff will once again assist your loved one to get ready for bed and happily settle in for the night.
At Harbor Memory Care, we recognize that it isn't so much the specific activities or amenities of our memory care program – but the opportunities for a resident to live a life that is still valued and respected. Together, we find a way to make each day in memory care meaningful and cherished.
Discover Life at Tenfold's Prairie City Landing 
We created Prairie City Landing to support our residents to live their best life possible. Our community's design, residences, activities and amenities are all focused on assisting them to meet their lifestyle and wellness goals.
From the first moment you visit a Tenfold community, we believe you will immediately recognize what makes us different.
Discover the YUSM lifestyle
We believe the highest quality of life is created when our residents are supported to feel YOUTHFUL, stay USEFUL, be SPONTANEOUS and remain MOBILE. You'll see evidence every day in how our care, services and amenities are all influenced by the strong philosophy we created that we call YUSM.
If you're considering senior living for yourself or a family member, we're here to answer any of your questions and we invite you to download our complimentary guide, Just the Facts: Your Guide to Memory Care.
Please contact us if you'd like more information or to schedule a personalized tour.
We hope you'll visit Prairie City Landing, where you'll discover we're a different style of senior living – and it's all by design.