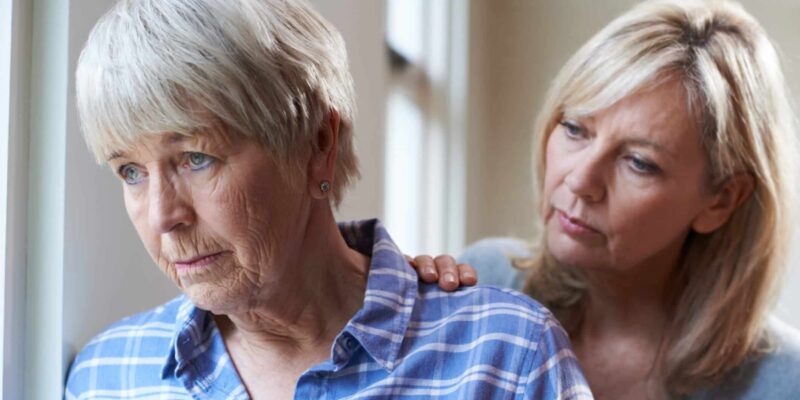 If you're searching for help to care for a loved one living with dementia, you're not alone. The Alzheimer's Association estimates that more than 6 million people in the U.S. are living with Alzheimer's and more than 11 million are providing unpaid care.
While individuals are often able to remain at home during the early stages of this progressive disease, the level of care required might eventually exceed what can be made available.
Families may not be familiar with the services of memory care or the advantages these communities offer. The following information can help you answer the question – what is memory care?
What Is Memory Care?
Each community can be different but the following are common features you'll typically find in memory care:
A safe and secure community
Accessible residences
Assistance with daily tasks
Staff trained in memory care practices
Activities and therapy programs
Healthy dining
What Is Memory Care at Prairie City Landing?
If you would like to discover what sets us apart from other communities, you'll want to ask a different question – what is memory care at Prairie City Landing?
It begins with our philosophy of not defining residents by the disease. We offer the same quality of activities, services and amenities as we do for our other residents – we just tailor them to meet their specific needs and preferences.
When considering what memory care is at Prairie City Landing, you'll discover we stand out with our Harbor Memory Care program, which is based on these core beliefs:
1. Genuine engagement can slow cognitive decline
Engaging in stimulating activities may slow cognitive decline and the symptoms of dementia, according to research.
Our events and adventures are designed to capture interest and enjoyment without limiting participation. In fact, we believe our residents can join in everything we provide elsewhere in the community – just maybe differently. We imagine the possibilities as we shift "we can't" conversations to "how can we…?"
2. There is more to life than safety
We value the safety of our residents and have designed our communities to be easily navigable as well as to promote freedom of movement while keeping areas secure.
However, when defining what memory care is at Prairie City Landing, we reach far beyond required safety measures for our residents. We also prioritize the opportunities to achieve the highest quality of life possible and place as much importance on activities, experiences and friendships.
3. Smaller numbers equal more individualized care
It's not hard to imagine the difference in the quality of care and opportunities offered if there are only 19 apartments in a memory care community.
At Harbor Memory Care, this is what you will find. We strongly believe that these smaller numbers expand our ability to help the residents participate in stimulating activities, join in off-site adventures or interact more easily with the larger community.
4. Independence is always worth pursuing
Independence is important at any age and it's no different for those who are living with dementia.
Harbor Memory Care allows us to genuinely get to know each of our residents and learn about their unique and changing abilities and preferences. What is memory care at Prairie City Landing? We reassure and encourage our residents to remain as independent as possible and are available to assist when needed.
5. There is value in the experience
People often misunderstand the capabilities of someone living with dementia. When we define what memory care is at Prairie City Landing, we understand a person can still receive and experience joy even if no longer able to verbally communicate.
At Harbor Memory Care, we believe there is always value in the experience, conversation, visit and activity, whether residents are able to express how they feel about the interaction.
6. Family roles should be honored
Residents who make Harbor Memory Care their home are cared for by a staff that is specially trained in the best dementia practices.
Families are not only reassured by the level of care but are also encouraged to return to their roles of spouse, son or daughter. These relationships outside of daily caregiving provide joy and quality time spent together once again.
YUSM at Prairie City Landing Harbor Memory Care
At Prairie City Landing, we created the philosophy of YUSM that inspires us to support our residents to remain YOUTHFUL, USEFUL, SPONTANEOUS AND MOBILE. Whether for our independent living, assisted living or memory care residents, we believe these features contribute greatly to a fulfilled and meaningful life.
When defining memory care at Prairie City Landing, we provide individualized possibilities to help our Harbor Memory Care residents achieve their goals. We never limit opportunities by preconceived ideas of what someone living with dementia may or may not be able to do.
Our residents are supported and encouraged to live their fullest lives and we stand by to cheer them on.
Discover Life at Tenfold's Prairie City Landing 
We created Prairie City Landing to support our residents to live their best life possible. Our community's design, residences, activities and amenities are all focused on assisting them to meet their lifestyle and wellness goals.
From the first moment you visit a Tenfold community, we believe you will immediately recognize what makes us different.
Discover the YUSM lifestyle
We believe the highest quality of life is created when our residents are supported to feel YOUTHFUL, stay USEFUL, be SPONTANEOUS and remain MOBILE. You'll see evidence every day in how our care, services and amenities are all influenced by the strong philosophy we created that we call YUSM.
If you're considering senior living for yourself or a family member, we're here to answer any of your questions and we invite you to download our complimentary guide, Just the Facts: Your Guide to Memory Care.
Please contact us if you'd like more information or to schedule a personalized tour.
We hope you'll visit Prairie City Landing, where you'll discover we're a different style of senior living – and it's all by design.