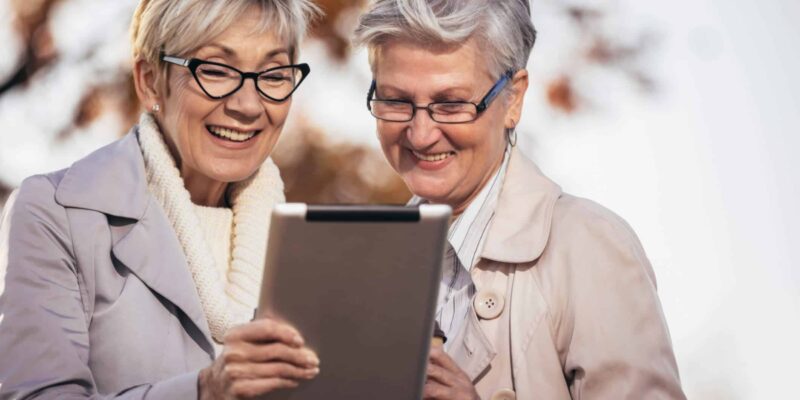 A beautiful and spacious home, access to activities and social opportunities and only steps away from delicious dining… How long would you want to wait before considering the many advantages of this maintenance-free life?
What we've described is a senior living community. You may be aware of the benefits, yet a mistaken belief often stops the enjoyment of these amenities sooner. Why? Because many feel they need to wait until they require assistive services before making it their home.
The good news is that there is no need to delay. In fact, each day that you don't spend in senior living is another 24 hours you won't experience the fullness of life that these communities can offer.
Prairie City Landing: The Ultimate Senior Living Choice
Prairie City Landing supports achieving the highest quality of life possible and residents who call our community home make a lifestyle choice. Consider everything you'll discover:
A beautiful and spacious home
Activities and social events created by our residents and activity team
A well-equipped fitness center
Delicious menu selections offered in three venues
Beautiful spaces – inside and out
Assistance delivered in the privacy of your home
Scheduled transportation services
Safety and security features
Benefits of Choosing a Senior Living Community as a Lifestyle
While we offer quality services to our residents who may require assistance, in the privacy of their own independent living apartments, the possibilities of living life to the fullest are extended to all residents. Consider what you might be missing out on if you wait to decide whether senior living could be the right choice for you:
1. Take advantage of amenities sooner
When offered the opportunity to begin living an enriched life in a beautiful and spacious home surrounded by amazing amenities and lovely spaces, most people would like for that life to begin as quickly as possible.
The sooner you move into Prairie City Landing, you can take advantage of the activities and social events that will also contribute to your health and wellness. There's no need to wait.
2. Expand the world of friendships and social interaction
One of the great benefits of Prairie City Landing is the support provided to encourage the residents to meet others and begin forming friendships.
While it can become more difficult to meet new people as we grow older, the social interaction our community offers helps residents avoid isolation and greatly influences healthy living – not to mention the pleasure and element of joy our residents experience.
3. Peace of mind for the families
The advantages of Prairie City Landing also extend to the residents' families. Along with providing excellent care and attention to our residents, we understand that families are also greatly impacted when the decision for senior living is made.
Communities help bring solace and peace of mind to the families as they know their loved ones are being well cared for and enjoying the opportunities that may have been absent at home.
Comparing Your Senior Living Lifestyle Options
Adults who discover they don't need to wait until they require assistance might want to begin looking forward to making their preferred lifestyle happen. The next question may be where.
Not all senior living communities are designed the same. Start by reviewing the benefits listed above and begin comparing communities to determine who could best support your desired lifestyle.
However, we advise also searching for features that go beyond the basics. To age well, Prairie City Landing believes it is essential to remain feeling YOUTHFUL, staying USEFUL, being SPONTANEOUS and remaining MOBILE. We invite you to visit and see for yourself how our philosophy, that we refer to as YUSM, sets us apart from other communities – by design.
Contact us to speak to an advisor, or schedule your tour of Prairie City Landing today to experience senior living and our community for yourself.
Are you considering a move to a senior living community for yourself or a loved one? Download our free guide, Family Decision Toolkit: Your A–Z Guide To Choosing The Right Senior Living Community.