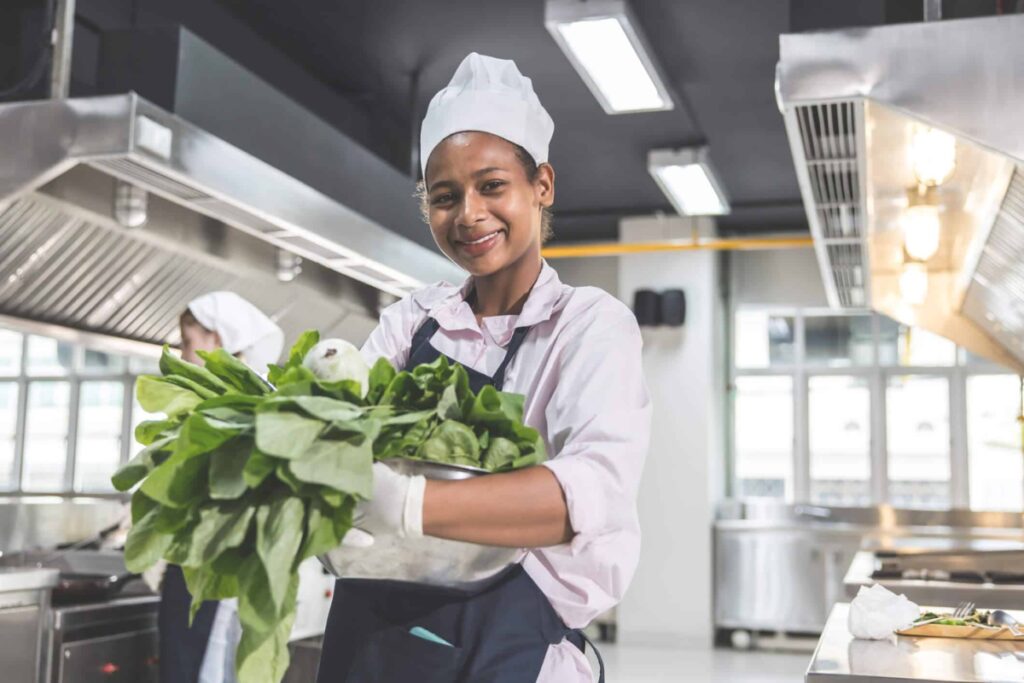 Imagine moving into a senior living community where you have your choice of three different dining venues. Whether meeting up with friends for a chat and cappuccino, a light lunch of soup and salad on the outdoor patio or dinner with white-tablecloths and more formal fare, the pleasures of dining are enjoyed every day by the residents at Tenfold's Prairie City Landing.
At our community, it is all about choice and when it comes to the art of food, we designed our senior living dining program to provide you with as many as possible.
If you're considering whether a senior living community might be the right choice for you or a loved one, come share a meal with us – anytime – and at any of our dining venues and we think you'll see what we mean when we say we're different by design.
Senior Living Dining: The Positive Effect Meals Can Have on Health
As we grow older, our food requirements do change. Our metabolism slows down and for many, activity levels do as well. Not needing as many calories can lead to a decreased appetite or weight gain if you don't adjust your intake.
Side effects from medication can also affect appetites, as can oral issues or trouble swallowing. But the key is to make sure you're getting the right foods to fuel your body and mind.
Health risks and benefits have been studied and show that eating alone can lead to increased feelings of loneliness and a tendency to make poor nutritional choices. However, sharing a meal together can:
Lower your risk of obesity and chronic diseases
Improve your sense of connection with others and the community
Help support the selection of higher quality food
Uplift your spirits and mood
Eat healthier – including fresh fruits and vegetables – and less sugar and processed foods
Reduce stress and risks of heart disease and high blood pressure
Senior Living Dining: The Social Benefits of Sharing a Meal
For older adults who are living at home alone, it's not uncommon for meals to be an isolating experience. Research has shown that we tend to feel happier, eat more and make better food choices when we share a meal with others.
In fact, the many benefits of life at Prairie City Landing include the opportunities to share meals with friends and neighbors. Recreating familiar memories of times spent gathered around the table sharing laughter and love are treasured memories for most.
Dining Options at Prairie City Landing
Our residents gain all the nutritional benefits of healthy food and the social benefits of sharing a meal with others at Prairie City Landing. When we designed our senior living dining program, we took the extra step to also offer the choice of three distinctive venues.
Residents enjoy the freedom of choice when selecting where they will eat but there's no worries because each venue offers fresh and delicious food.
Take a look at the options:
The Rendezvous: This Italian-style coffeehouse and wine bar is part of our senior living dining and residents love our version of a "town hall." Whether you stop by in the morning for coffee and pastry, sit out on the patio for a light lunch of soup and salad or find the perfect spot to catch up with friends or family for a glass of wine before dinner, the Rendezvous is a great place to rendezvous.
It's also the site of our many Happy Hours, where you can enjoy cocktails, mocktails and complimentary snacks while joining friends after a busy day of activities or to hear the latest stories.
Natoma Café: You'll discover the perfect California-casual fare at the cafe that is open all day and ready to serve whenever you are. If it's breakfast – you might enjoy a Fresh Fruit & Yogurt Parfait. Or if it's a hearty morning meal you're looking for, how about Eggs and Bacon, Lemon Ricotta Buttermilk Pancakes or a California Omelet?
For those in the mood for a lighter lunch we offer soup and a classic Caesar Salad. Or you might decide to order the Tenfold Burger, Shrimp and Farro Bowl, Italian Flatbread or build your own sandwich made to order. Whatever you decide, you're guaranteed to leave satisfied.
The Cypress Room: If your palate is calling for market-fresh and delicious food and you'd like the white-tablecloth experience in our senior living dining program, The Cypress Room is just for you.
You'll delight in the chef's creations. Check out the menu and you'll understand what we mean by quality choices. Imagine Shrimp Cocktail, followed by Grilled Lemon Dill Salmon, Crusted Herbed Chicken Breast, Shrimp Scampi or Ratatouille on Creamy Goat Cheese Polenta. Complete your meal with a side of jasmine rice, your choice of potato or seasonal vegetables. Remember to somehow save room for dessert!
You can't go wrong with any dining venue you decide to visit at Prairie City Landing. Much like you did in your home before, choosing where to go to dinner and having a selection of delicious chef-prepared meals to choose from makes you know you are right at home.
Discover Life at Tenfold's Prairie City Landing 
We created Prairie City Landing to support our residents to live their best lives possible. Our community's design, residences, activities and amenities are all focused on helping to connect, engage and create an enriched life.
If you're searching for senior living that is different from the rest, we hope you will consider Tenfold's Prairie City Landing. We're here to answer any of your questions. Contact us to speak to an advisor, or schedule your tour of Prairie City Landing today to experience senior living and our community for yourself.
Are you considering a move to a senior living community for yourself or a loved one? Download our free guide, Family Decision Toolkit: Your A–Z Guide To Choosing The Right Senior Living Community.