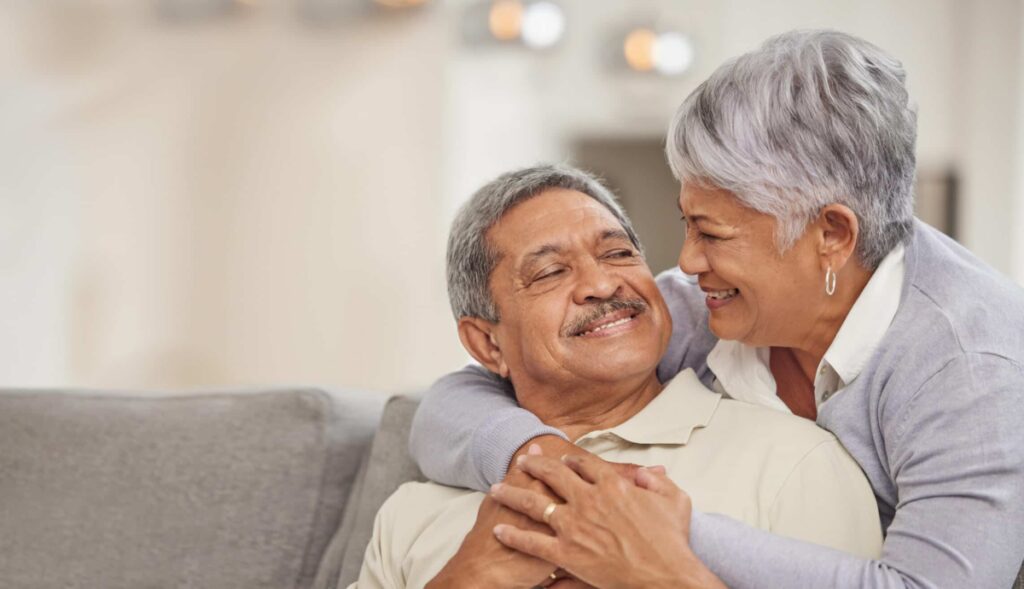 If you've been considering how to best support yourself or a loved one to live and age well, the benefits of senior living often outshine what can be experienced when remaining at home.
Families are frequently surprised to learn that community life can also be the more affordable option as well. Measurable savings can be discovered when comparing the costs of provided amenities with the same opportunities if remaining at home.
Benefits of Senior Living
However, the benefits that extend beyond the dollars and cents of senior living can play an influential role.
While there are basic advantages that senior living provides – an accessible home, healthy dining, monthly activities and scheduled transportation – communities who deliver more with these features can transform a resident's quality of life.
1. An age-friendly home
Most American homes were not designed with aging in mind. Navigating entry steps, climbing stairs or maneuvering unsafe elements can make life more difficult. But while older adults appreciate accessibility and safety, they desire much more.
At Prairie City Landing, our spacious apartment homes represent the fullness of our residents' lives.
Room for a full-sized dining set and sectional encourages entertaining friends and hosting family celebrations. The luxury of stainless steel appliances in the full-sized kitchen, convenience of a washer and dryer in the apartment and the space provided in the walk-in closets creates a true sense of home. Surrounded by first-class services and amenities completes the picture.
2. Assistance in the privacy of your home
Another great benefit for older adults are the assisted living communities that help residents with daily tasks, such as getting dressed, grooming or managing medications.
At Prairie City Landing, however, residents who live in our independent living apartment homes discreetly receive needed services without having to move to a separate community if their health needs change.
Imagine the reassurance of obtaining help from a team member you already know in the comfort of your home, while continuing to live among your neighbors and friends. Nothing will change except for the support you'll receive to make daily life easier.
3. Activities, social events and delicious dining
Most communities provide a monthly calendar of activities and dining programs to meet the nutritional needs of their residents.
We expand on those opportunities at Prairie City Landing. Our residents are invited to participate in creating out-of-the-box adventures. Picture the excitement of participating in beekeeping or taking a culinary class – and those are only a few of our offerings. Residents look forward with enthusiasm for how they'll choose to spend their day.
And when it comes to dining, it's good to remember how much joy there can be in sharing a lovely meal and laughter with friends. Those who remain living at home often resort to frozen processed meals or substituting snacks. But there's an added benefit at Prairie City Landing. Along with the chef-prepared selections, you'll have the choice of three venues to match your mood.
4. Rediscovering what is important
Our residents expect more out of life than the basic benefits of shelter, food and activities. They recognize the true features that make them feel alive and engaged and want to live where they can create a lifestyle that still invigorates and excites.
That is why we created the philosophy of YUSM to acknowledge this deeper need that all of us want – to feel YOUTHFUL, stay USEFUL, be SPONTANEOUS and remain MOBILE. At Prairie City Landing, our efforts keep these features in the forefront to support our residents to live their life to the fullest.
Discover Life at Tenfold's Prairie City Landing 
We created Prairie City Landing to support our residents to live their best life possible. Our community's design, residences, activities and amenities are all focused on assisting them to meet their lifestyle and wellness goals.
From the first moment you visit a Tenfold community, we believe you will immediately recognize what makes us different.
Discover your home
Our spacious apartments with full-sized kitchens will welcome you home and encourage you to continue living life to the fullest. And if your health changes in the future, there is no need to move. We are also licensed to offer assisted living services and we provide care discreetly in your apartment.
Discover amazing spaces
Meet up with friends and family in our beautiful and inviting gathering spaces, stay in shape in our gym and fitness classes, enjoy our outdoor patio, firepit and raised garden planters, visit the pet exercise area, our state-of-the-art theatre and art studio.
Discover events and adventures
You'll learn we're a little out of the ordinary with our activities, such as beekeeping, paddleboarding, culinary lessons, drum circles, wine pong, Paws on the Patio – with chef prepared treats, guys night out and we even have a bikini car wash fundraiser.
Discover the YUSM lifestyle
We believe the highest quality of life is created when our residents are supported to feel YOUTHFUL, stay USEFUL, be SPONTANEOUS and remain MOBILE. You'll see evidence every day in how our care, services and amenities are all influenced by the strong philosophy we created that we call YUSM.
We hope you'll visit Prairie City Landing, where you'll discover we're a different style of senior living – and it's all by design. Contact us to speak to an advisor, or schedule your tour of Prairie City Landing today to experience senior living and our community for yourself.
Are you considering a move to a senior living community for yourself or a loved one? Download our free guide, Family Decision Toolkit: Your A–Z Guide To Choosing The Right Senior Living Community.