Families are often surprised at all the senior living options, but they are key to creating lifestyle experiences that fit different wants and needs. Learn how.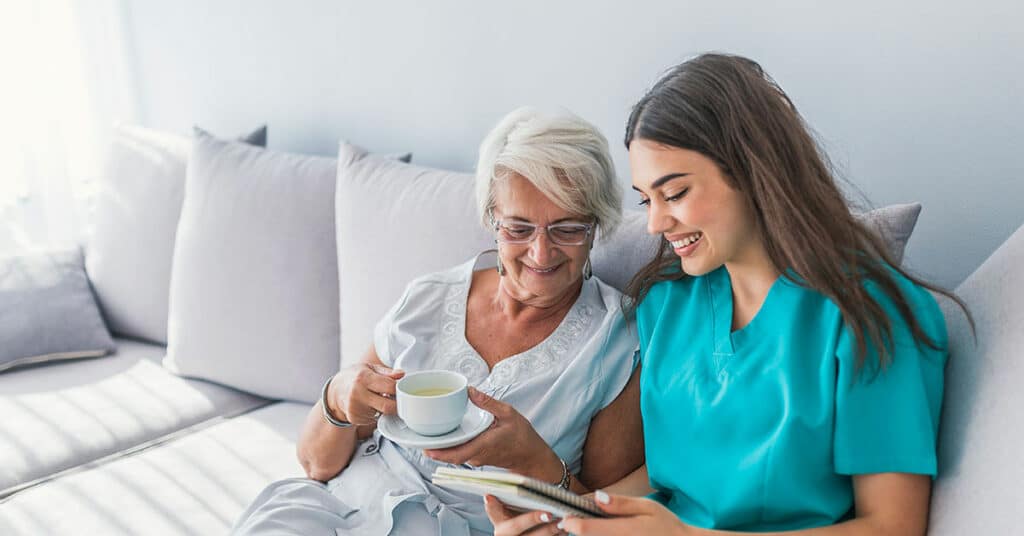 Your Senior Living Options
Before we get to the benefits, let's first identify all your options in senior living. There are three main types of care which include:
Independent Living – The experience in this option is less about care as residents don't typically require daily assistance, and more about enjoying a more worry-free, active, and social lifestyle than you may have living in your home. Communities typically provide home maintenance, restaurant-style dining, housekeeping, and laundry, as well as amenities like concierge services, a pool, fitness center, beauty salon/barbershop, and transportation. Our independent living communities are also pet friendly!
Assisted Living – While the lifestyle experience here is similar to independent living in terms of amenities, social, fitness and enrichment opportunities as well as worry free living, in assisted living residents also have access to onsite care should they need it plus assistance with daily tasks such as bathing and dressing. Our assisted living communities also feature a warm and homelike setting with individualized care plans, personal care staff onsite 24/7, and just the right amount of support to feel safe, yet independent.
Memory Care – A lifestyle experience just for those with Alzheimer's disease and dementia, memory care features staff specially trained in the challenges of dementia, 24-hour supervision, individualized care, and a comfortable yet secure environment. Our exclusive SYMPHONY OF LIFE® memory care program is unique in that beyond physical care, it also supports the whole person through intentional experiences that encourage and stimulate mental acuity so residents can be more active, engaged and function to their fullest potential in all aspects of daily life.