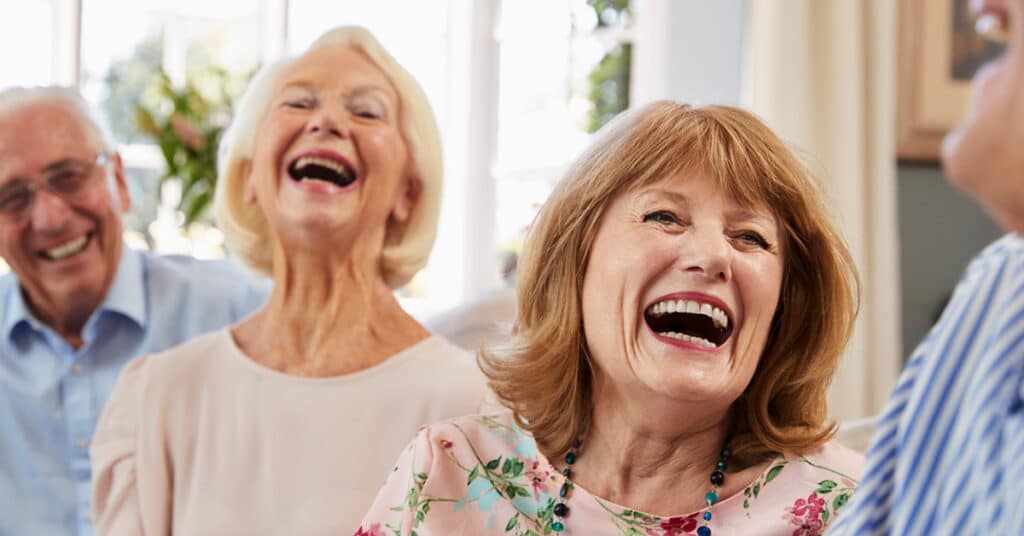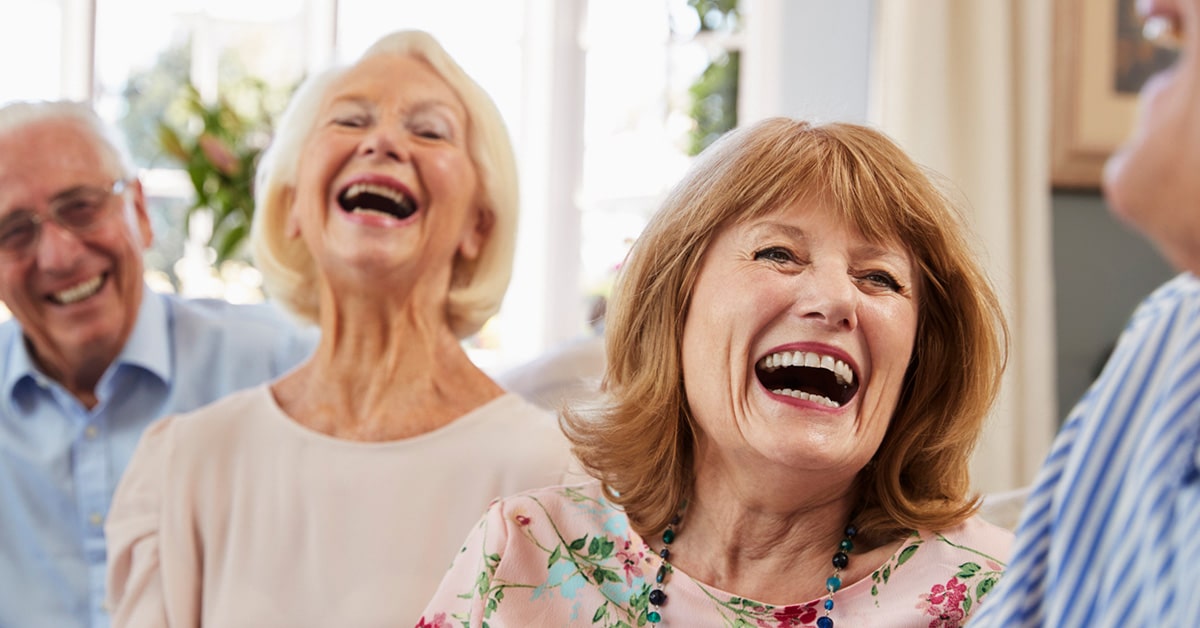 For most older adults, maintaining good health, aging well and living longer are top priorities. While you may be familiar with the contributions of eating the right food, getting enough sleep, exercising and staying active – there is one wellness goal that often gets overlooked: staying socially active.
The impact that relationships and social connections can have on your life can be both positive and negative. But the great news is that it's never too late to take proactive steps if your social life could use a boost.
How social interactions impact the health of older adults
Spending time with family and friends is enjoyable and provides meaning to our lives. But it can also add to our longevity and overall physical and mental health.
The Centers for Disease Control and Prevention (CDC) note the serious and prevalent risks that loneliness can have on the health of older adults. In one report, it was discovered that more than one-third of those over the age of 45 felt lonely and nearly a quarter of adults aged 65 and older were socially isolated.
Lack of socialization and its health impacts on older adults can include:
A 50% increased risk of dementia associated with social isolation
Longevity risk levels similar to those who smoke, are obese or are physically inactive
A 29% increased risk of heart disease and a 32% increased risk of stroke
Higher rates of depression and anxiety
Higher risk for high blood pressure, heart disease, obesity, cognitive decline and weakened immune system
Why remaining socially active can become more difficult
While still working or raising children, the daily routine provides many opportunities to socialize with others. But once retired or becoming empty nesters, people may find themselves naturally more alone.
As individuals grow older, their health may be negatively affected because situations that arise with aging can make it harder to connect with others.
Older adults are more likely to experience loneliness or isolation due to these factors:
Chronic health conditions
Loss of family or friends
Geographic distances
Mobility challenges
Lack of transportation
Difficulty in planning and coordinating activities
Steps you can take to stay socially active
Consider these suggestions to improve your opportunities to interact with others:
Join a group or take a class
Find people who share your interests, such as joining a book club or signing up for a cooking class.
Schedule time with friends and family
Prioritize the importance of your family and friends and make sure you schedule time to be together. Don't wait until you find free time.
Volunteer with a favorite organization
Consider donating your time and talents to a group or organization that you support or where you can advocate for a favored cause.
Consider an encore career
Consider working in a field of long-held interest or try something different from your past experience. Even part-time work provides the opportunity to interact with others.
Sign up with a travel company
Retirees who live alone or don't have someone to join them may abandon their travel dreams. Consider taking a group tour. You may be surprised at the number of friends you'll make along the way.
Interact on-line
The internet is one of the most convenient avenues to meet and interact with others, especially if it's difficult to leave home. Set up your social media accounts and begin connecting.
Visit a community center
Drop in to your local community or seniors' center and see if this is the place where you'd enjoy meeting others and participating in activities.
How senior living communities positively impact the health of older adults
If you find it becoming more difficult to socially connect with others, a senior living community can provide everything you need to age and live well. If you aren't familiar with all that they offer, you may be surprised at what you'll discover.
Not only will you find private residences and independent lifestyles, but they are also designed to support their residents to stay active, meet new friends and socially interact.
With the planned activities, events and amenities, you'll find it not only easy but natural to meet others and begin forming lifelong friendships. Please contact us at (916) 458-0303 if we can answer any of your questions, provide further information, or if you would like to schedule a personalized tour.