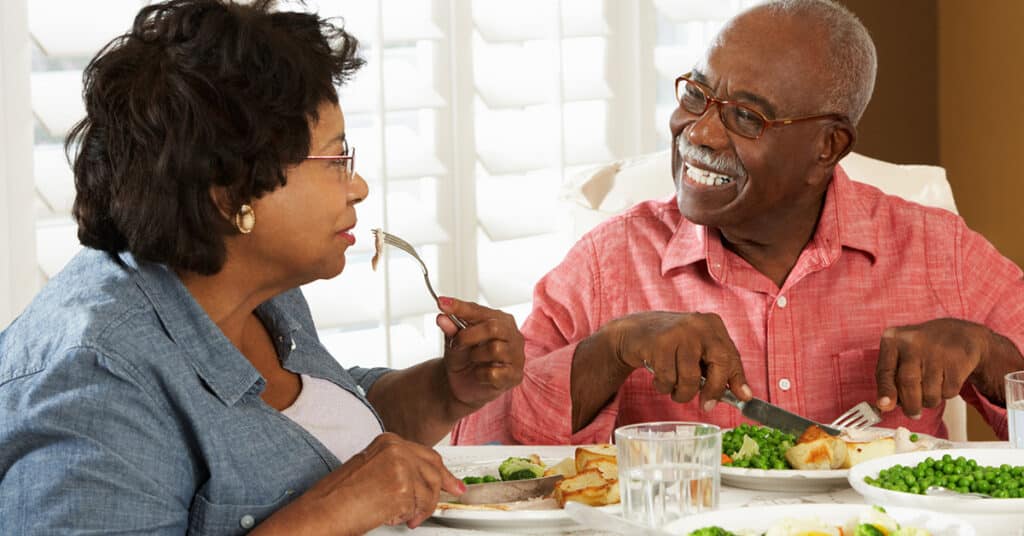 Should you stay or should you go? It's a question many older adults find themselves asking as they begin to consider how — and where — to experience their best lives.
If you're considering your options of whether to remain at home or move into a senior living community, the answer should be the one that will help you reach your wellness goals.
9 features to consider when choosing the right senior living option for you
Many older adults are hesitant to consider a senior living community because they view the choice as one between remaining in their existing house and moving somewhere that won't be home. However, if their current home isn't accessible or able to support them to age well, they often sacrifice the possibilities to live a high quality of life.
The right community is designed to offer the features needed to create the lifestyle you desire — and the personal space that will truly be your home.
Consider the following questions and which option would provide the best life for you:
1. Is your residence accessible?
Senior living community: You'll find your home and community is designed for accessibility and to support you in aging well and independently.
Existing home: Are there challenges such as stairs, narrow hallways, kitchen cabinets out of reach or bathrooms lacking safety features?
2. Do you need help with basic tasks?
Senior living community: A compassionate staff is available 24/7 to lend a helping hand with daily tasks.
Existing home: Do you have assistance when needed either from family, neighbors or an outside service?
3. Do you have access to activities and social events?
Senior living community: You'll discover a monthly calendar of activities to choose from and social events to share with others.
Existing home: Has it become more of a challenge to plan or participate in activities you once enjoyed, making it easier to stay at home instead?
4. Are you maintaining a healthy diet?
Senior living community: Dining programs offer nutritious and delicious meal selections to fuel your body and mind while appealing to your palate.
Existing home: Planning and preparing meals can become more of a challenge without help. Be careful not to skip meals or substitute snacks for healthy food.
5. Do you have opportunities to meet and make new friends?
Senior living community: Meeting others is easy with the activities and social events. You'll soon discover how much you have in common with your new friends.
Existing home: You may begin to feel a little socially isolated if you now have fewer chances to meet others and make friends.
6. Do you have convenient access to fitness centers or exercise classes?
Senior living community: You'll enjoy on-site fitness centers or exercise classes that are tailored for older adults.
Existing home: You know how important it is to stay physically and cognitively fit but are there opportunities near your home?
7. Are you still driving or have transportation options?
Senior living community: Scheduled transportation is provided for social events, medical appointments and to go shopping.
Existing home: If you're driving less or no longer, you'll need other transportation options so you're not left at home instead of engaging with others.
8. Do you live in a safe and secure environment?
Senior living community: Included are safety features, alarm systems and the reassurance of knowing someone is always there if help is needed.
Existing home: Does your home require repairs or renovations for safety? Do you worry about falling or needing help but having no one there?
9. Do you feel supported to live an independent lifestyle?
Senior living community: An accessible community, private residence, opportunities to remain active and engaged as well as a helping hand when needed allows residents to feel more independent. Enjoying time together as family and friends instead of relying on them as caregivers can also greatly add to the fullness of life.
Existing home: Many older adults fear they will lose their independence if they depend on others so they may not ask for help when it's needed.
Please contact us at (916) 999-7169 if we can answer any of your questions, provide further information or if you would like to schedule a personalized tour.
Take a deep-dive into the differences between home care and senior living – download our free "Staying Home vs. Senior Living" guide to help you make an informed decision.