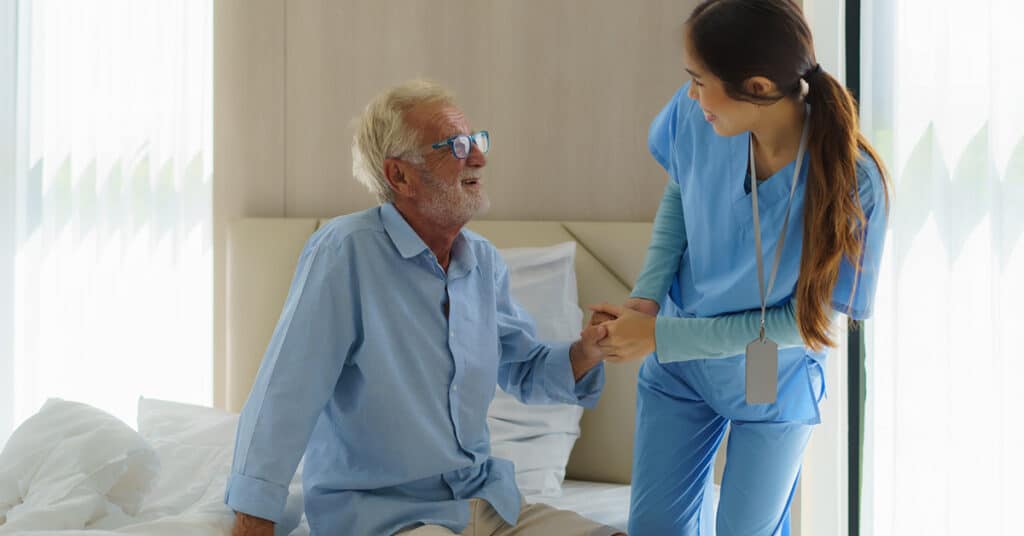 If you or your loved ones are considering senior living care options that will better support aging well, today's communities focus on making sure their residents always feel right at home.
Senior living recognizes that home is wherever you live and they ensure that no one leaves behind their independence or preferences when they move in. In fact, life is not only much easier with a maintenance-free home and personal assistance if needed, but the advantages of an engaging community are beneficial to both physical and cognitive health.
The care options senior living communities offer
While senior living can make a big difference in quality of life, not all communities are the same or offer the same level of services.
If you're not familiar with today's senior living care options, take a look at the following descriptions:
Independent living communities
If you've ever wondered what is included at an independent living community, you may be surprised – at how fulfilling, positive and comfortable of a lifestyle you will find. The trade off? The residents will tell you there isn't one.
This senior living care option is designed to help enrich your life so you'll have more time to spend the way you want. It begins with a private residence that is age-accessible and move-in ready. Expensive or extensive renovations that you might find in your existing home are not required.
The advantage and ease of staying healthy and active is soon discovered in a senior living community. With planned monthly activities to choose from, fitness centers and classes, delicious dining, social events and amenities that offer enough variety to be of interest to everyone, it would be a challenge to surpass this lifestyle.
Assisted living communities
Assisted living communities offer similar services and amenities as independent living, including private residences to personalize and make your own. You'll find monthly activities, social events and opportunities to meet and make new friends. Dining programs offer delicious and nutritious meals and the scheduled transportation ensures you're able to attend off-site entertainment, medical appointments or go shopping.
One difference with this senior living care option is that when you move into an assisted living community you'll find the help you might need with the basic daily tasks. Whether it's bathing safely, getting dressed, grooming, eating or managing your medications, you'll be supported to live an enriched life.
Memory care communities
If your loved one has been diagnosed with Alzheimer's disease or another form of dementia, you may have discovered that as the disease progresses, the level of care increases as well. Many families find they are no longer able to provide the attention needed in order to ensure their loved ones remain safe and maintain quality of life.
Memory care communities are a senior living care option that is specially designed to support someone who is living with cognitive impairment. These communities recognize there is still joy and fulfillment in daily pleasures. By engaging in activities and therapy programs that are particularly suited to them, residents are supported to live as independently as possible while feeling a sense of connectedness and belonging.
Comparing the benefits of senior living care options vs. staying at home
Many people assume remaining at home is the best decision, especially if they believe that moving would mean a loss of independence or leaving behind their desired lifestyle. However, it's important not to overlook the many opportunities that are offered at all of the senior living care options.
Not having others to visit or to share activities with, missing out on social engagements or becoming more isolated can greatly influence your sense of fulfillment. With the freedom and choices offered in senior living, it would be difficult to replicate the richness of community life by remaining at home.
Please contact us at (916) 999-7169 if we can answer any of your questions, provide further information or if you would like to schedule a personalized tour.
Take a deep-dive into the differences between home care and senior living – download our free "Staying Home vs. Senior Living" guide to help you make an informed decision.